VEHICLE FLEET
Here at The SRS Logistics we understand that the requirements of every load is different, our fleet has a range of different vehicles to suit whatever the load may be.
All vehicles in our fleet are fitted with the latest GPS tracking systems, this allows us to know where your load is 24 hours a day, 7 days a week and we can also give an accurate estimated time of delivery.
To comply with Standards our vehicles are fitted with BS 4/6 engines and as technology progresses we strive to keep in line with emission standards in the future.
Our fleet consists of the following vehicles: If you require any more information about our fleet and whether we can handle your consignment then contact us today.
Customer Care
Achieving the highest quality standards from the point of booking through to delivery.
15 Minute quote guarantee
Experienced, knowledgeable staff
Right first-time attitude
Flexibility and adaptable to changes
Regular updates on your timed delivery
POD immediate
Excellence Delivered
Our own vehicles with professional staff.
Artics with curtainside, side-door box.
Artics with slide-roof.
Hiabs and Moffett fork lifts.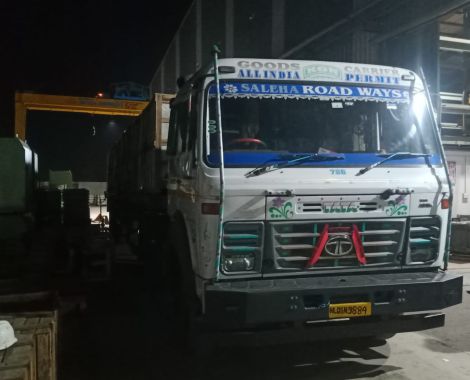 Expertise & Experience
A forward thinking, best practice operation with:
Modern fleet of vehicles
Specialist, high spec equipment
Certified and fully trained staff
Can-do attitude
Full compliancy
Site ready accreditations
Professional work
Delivering Direct, taking care of your consignment from end to end.
Our Dedicated Transport service guarantees that your goods arrive at the destination in the same perfect untouched condition as when loaded on the vehicle.
Dedicated means that your freight is the only goods loaded, there is no part loading or trans-shipping which further enhances the safety and security of the load.
We transport everything from single pallets to full load consignments with our extensive diverse fleet of accredited vehicles throughout India.